Ski and snowboard better instantly! EZ FIT Intelligent Insoles improve fit, comfort, support and performance in all ski and snowboard boots. Get them now and ride better this year.
Pedorthist-designed Auto-Adapt™ technology personalizes shape to custom fit your arch and heel and provide long-lasting performance.
Because of the construction, our insoles last 3x longer than the competition and deliver superior fit, comfort and performance.
We stand behind our products by offering a 30-day "no questions asked" money-back guarantee on all our Masterfit Insole products.
"Wow! What a difference they make. These are the most comfortable and supportive insoles I've ever had in my sneakers. I've used them at the gym for workouts and running on pavement. They're more springy and cushiony when running and I feel more stable when using gym equipment. Especially in the heel area. I'm sold."
"Superb product. Very comfortable shoe inserts with excellent arch support and very, very comfortable heel cushioning. Totally revitalizing internally an older pair of shoes upon which I had given up for foot comfort. Now they're among my favorite shoes to wear for long daily use."
"I am using these inserts in my Nike shoes I wear for work and I'm super satisfied! Since I replaced the inserts with these my feet no longer feel fatigued. They feel very comfortable. It was easy to cut them to fit my shoes. Would recommend it."
"The best insoles ever, I use them in my work boots. It's been a year and my feet haven't hurt yet."
"I was surprised at how great these feel. I have a high arch and very small feet. These fit in my shoes almost perfectly. The arch is exactly in the right spot and my feet are really comfortable when I walk. If you are on your feet a lot, then these may be for you.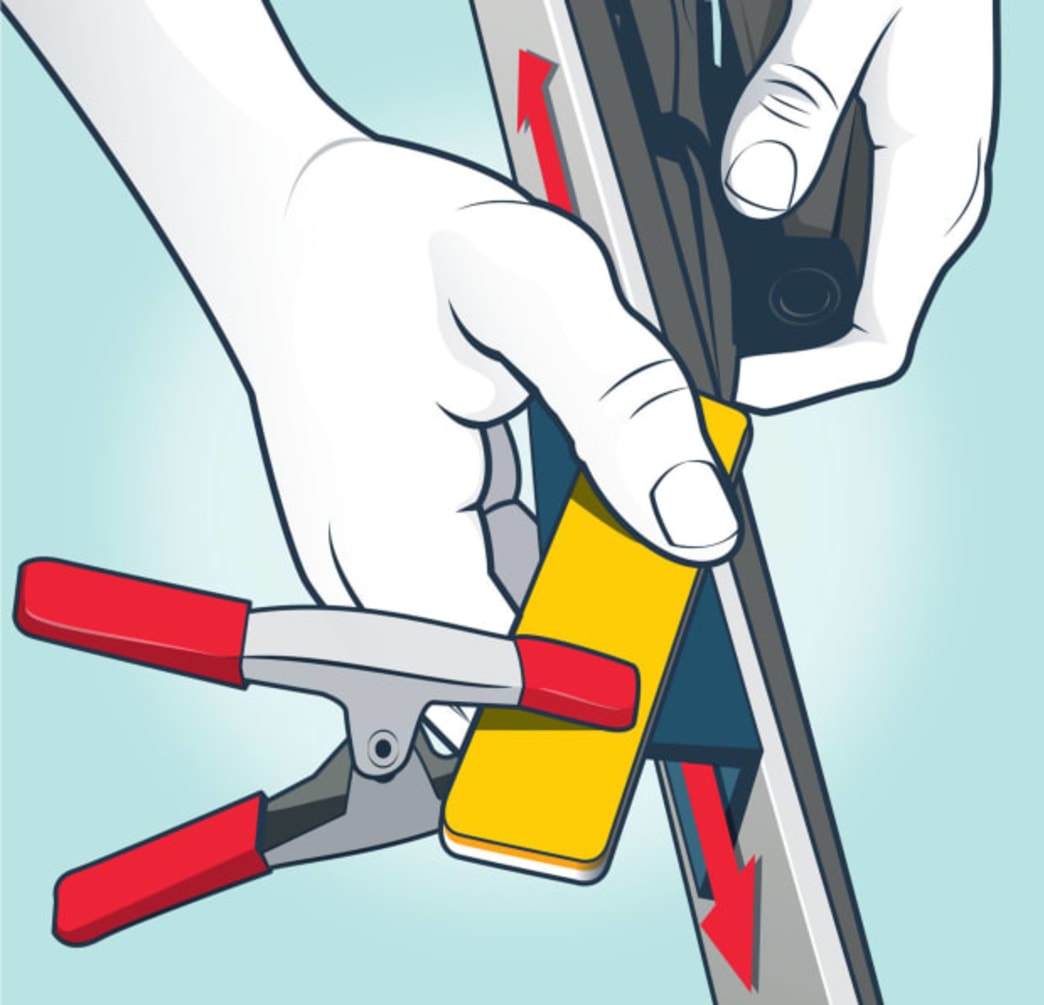 Like their bases, your skis' edges require regular maintenance to ensure they're running as smoothly as possible in all snow conditions. Leif Sunde, ski technician and cofounder of the Denver Sports Lab, recommends getting into the habit of inspecting your skis' edges...
read more
Masterfit Enterprises Inc.
62 Water Street #11
Ossining, NY 10562
M-F: 8am – 6pm
S & S: closed