As ski season approaches, you may be more than ready to hit the slopes—but is your gear?
For some pro tips on prepping your equipment, RootsRated spoke with Zach Yates, gear guru and repair shop manager at Footloose Sports, a popular ski shop in Mammoth, California. The bottom line, Yates says: "You want everything as predictable as possible," in order to prevent injury and set yourself up for a kick-ass season on the slopes. Here, Yates' tips on how to make that happen.
1. Start with your skis.
First things first: Make like the Karate Kid and start waxing. You'll be waxing off first—as in, removing that grubby layer of wax you (hopefully) rubbed on at the end of last season to prevent oxidation and damage to the base of the ski. Then, grab some new wax—it's designated for various temperatures, depending on where you'll be skiing—and don't skimp on applying it.
"You can never over wax a ski—the more wax the better," Yates says. "For World Cup racers, their skis are prepped 20-30 times before they hit the snow. And beginners will sometimes say, 'I don't want a lot of wax, because I don't want to go too fast,' but wax really helps to just make the ski glide better. Whenever a ski glides very well, you won't have any resistance, and it will make everything easier."
2. Drop the cash on detuning.
A few words on detuning (which basically means removing burrs and blunting the edges of tips and tails to prevent them from hooking into the snow): You can do it at home, but Yates points out that you can never get back the material you wear off. Detuning generally costs around $50, and as Yates says, "it's worth spending the money to get it done right, just like with anything."
We tend to agree. But if you must attempt it yourself, check out YouTube for videos that show the process step-by-step.
3. Give your boots plenty of love.
Your boots are your most important piece of equipment, so be sure they're in tip-top shape before the season starts. Start by removing the liners and foot beds, making sure no creepy-crawlies made them their summer home. After airing everything out, put it all back in and buckle the boots, to help maintain the shape.
Considering buying new boots? Start shopping now, when selection is still good, and keep in mind that boots should be snug. "Everyone has a misconception that, if my boots are too tight, it's going to hurt," Yates says. "But it's actually the opposite. If there's too much movement, you'll get a hot spot."
But expect your new boots to be uncomfortable for the first few days. And, if you notice any trouble spots, a professional fitter can use a technique called punching out, which involves heating and stretching the plastic shell where necessary. (Don't even think about trying it at home). Check out bootfitters.com to find your perfect boot and local bootfitter. 
4. Give your bindings some love too.
Two words here: function test. This is a critical run-through that gear specialists perform using a torque wrench on the binding to make sure it's releasing properly. It's crucial to get a function test on a regular basis—at least once a season, or between 15-30 days of skiing—as the factors that influence the binding setting (more on that below), including body weight, fluctuate (like that weeklong après feast of fondue and beer, for example).
"The most common injury in skiing is a knee injury from a slow, twisting backward fall, and if your bindings are set too high – say you lost weight over the summer—then you can blow out your ACL," Yates says. "A function test costs about 20 bucks, and ACL surgery is at least $5,000."
5. Know your number.
If you're renting gear, be sure to ask the rental shop what your DIN setting is, if you don't know already. Generally, the DIN setting refers to a calibrated standard that indicates the force necessary to release your bindings and reflects several factors, including your age, weight, skill level and type of skier. It will be displayed on your paperwork as well as the binding itself.
Why is it so important to know your DIN number? Because it's a good point of reference if you need your bindings adjusted. And, as Yates points out, "At a shop that's doing everything by the book, legally they have to tell you your DIN setting, and if they don't, a red flag should go up."
6. Get the skinny on your skins.
Don't overlook prepping your skins for the season, too (no judgements if you just tossed them into the closet after your last backcountry excursion). To remove old glue and all of the gunk that sticks to it, Yates recommends cutting or tearing a paper bag in pieces, placing them along the length of your skins and running a hot iron over them. Slowly remove the bag pieces, which will also pick up the old glue and grime. (Here's a quick video tutorial ).
Follow all these steps, and your gear will be as ready as you are for ski season. See you on the slopes.
Written by Blane Bachelor for RootsRated and legally licensed through the Matcha publisher network. Please direct all licensing questions to legal@getmatcha.com.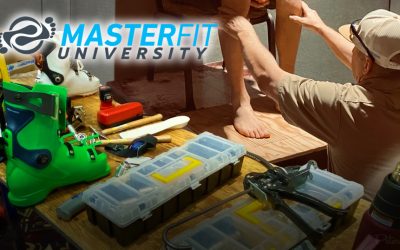 You'll hear nothing but warnings from brick-and-mortar specialty bootfitting shops about buying ski boots online. And for good reason—it's fraught with trouble, and of course, they would rather be the one selling you the boots! But there are strategic ways to utilize...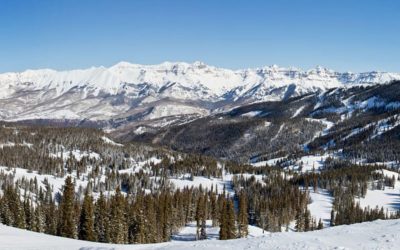 This winter, thousands of people will head to Colorado and other Western states to hit the slopes for a ski vacation. Even if you've already booked your flights, accommodations and lift tickets, you can still do a few things to make your vacation more fun and...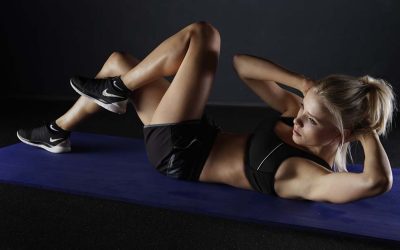 Fitness coach Jamie Lloyd offers expert advice on the best exercises to help you prepare for a trip to the slopes.